Dental Insurance
Dental Insurance Without the Hassle
Dental Benefit Plans
Dental benefits are a cost-effective way to boost the value of your compensation package as well as improve the overall health and well-being of your workforce. We have access to a variety of plans across multiple insurance carriers and can provide affordable options for your company.
Common Challenges
Navigating complexities of employee benefits
Handling the mess of paperwork that accompanies open enrollment
Low levels of employee participation in benefits offered
Giving employees an easy, streamlined benefits enrollment experience
Dealing with employee questions about benefits throughout the year
Improving employee health resulting in lower costs for the employer
Engaging employees in actually using their benefits

Our partner, Maxwell Health, gives you an employee benefits operating system that redesigns the way you manage benefits, takes you completely paperless, and engages your employees with an awesome mobile app to access their benefits and stay healthy throughout the year. We provide this solution at no additional cost to our clients.
We believe that employers with 5, 50, or 500 employees should have the same technology and benefit offerings as a Fortune 500 company. For this reason we have partnered with Maxwell Health to provide employers an employee benefits operating system that changes the way they manage your benefits. No more paper, enhanced benefit options without adding any cost to the company bottom line and a mobile app that helps your employees become better benefit consumers.
Our Employee Benefits Can Cover:
Group and Individual Health
We work with a variety of insurance carriers to provide very competitive rates on comprehensive health coverage for your employees.
Dental and Vision
We offer a number of excellent group dental and group vision plans.
Life
Our premium-quality life insurance plans offer peace of mind for individuals and their families.
Disability
With disability insurance, employees can rest assured knowing they have a financial support system in place should an injury or illness render them unable to work.
Long-Term Care
An important part of any employee coverage plan, long-term care insurance protects workers who need extended support after an accident or illness
Lifestyle and Voluntary Products
Specific benefit products that offer tailor made solutions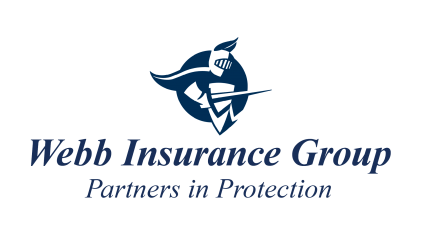 Call us at (847) 604-5434
250 E. Illinois Road,
Lake Forest, Illinois 60045
"It felt like Webb Insurance is your partner and not a vendor. They're accessible, reliable, and follow through."
- Tom N.
Start a conversation
See how we can surpass your employee benefits expectations, pain-free.
Dental insurance is designed to make dental care easier and more affordable for individuals and families. Full coverage dental insurance may cover basic services, such as cleaning, routine checkups, and X-rays. Depending on the type of dental insurance policy purchased, coverage may also reduce the cost of dental services. Some types of dental insurance plans offer copays while other types of dental insurance plans offer discounts on services. Dental insurance plans may place limitations on the number of X-rays, dental visits, and treatments that are covered by the plan. Some dental insurance plans will reimburse the patient, while other types of dental insurance plans may not provide coverage for treatments involving pre-existing conditions. An indemnity dental insurance plan makes it possible to choose your own dentist, while a self-insurance dental plan typically does not allow a choice of dentists. Closed dental insurance plans place limits on using specific groups of facilities or dentists.
We also have experience working with: Car Insurance, Boat Insurance, Home Insurance, Jewelry Insurance, Renters Insurance, Commercial Insurance, Commercial Auto Insurance, Directors & Officers Insurance, Workers Comp Insurance, Group Health Insurance, Dental Insurance, Vision Insurance, Disability Insurance, Life Insurance and Long Term Insurance.