Whether you are new to Medicare or a current beneficiary, we can help you navigate your options, so you'll have peace-of-mind knowing you have the best plan to meet your personal healthcare needs.
As an "Independent Insurance Company," Webb Insurance has partnerships with many, major insurance carriers across the U.S. so we can work with a variety of companies to find the exact, customized plan that is the best fit for you.
Medicare Supplement Insurance
Covers expenses that Medicare Part A and Part B do not cover
Provides help paying for deductibles, copays and coinsurance associated with Original Medicare, so you have less out of pocket expenses
Medicare Advantage (PART C)
Covers the same services as Original Medicare, also known as Part C
May offer certain benefits that Medicare does not offer such as dental and vision care
Some may include prescription drug coverage
Prescription Drugs (PART D)
Known as Part D, this insurance helps pay for prescription drugs
Prescriptions drugs are not covered under Original Medicare
Must enroll when first eligible otherwise you will pay a penalty later on
Our Personal Insurance coverage includes:
Our Personal INSURANCE coverage includes:
Homeowners
Automobile
Personal Umbrella
Valuable Articles
Renters insurance
Watercraft
Motorcycles
Collector Automobiles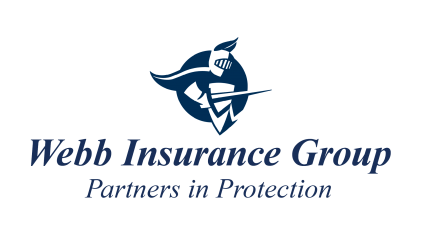 Call us at (847) 604-5434
250 E. Illinois Road,
Lake Forest, Illinois 60045
"It felt like Webb Insurance is your partner and not a vendor. They're accessible, reliable, and follow through."
- Tom N.
Start a conversation
See how we can surpass your car insurance expectations, pain-free.
Car insurance may include a variety of different types of coverage options. At the most basic level, car insurance offers liability to make certain the owner or operator of the vehicle is covered in the event of an accident. Liability coverage for car insurance will pay for damages resulting from bodily injury and damage to another party's property. In the event you are sued following an accident, car insurance liability coverage will also pay for your legal defense and court costs. Collision coverage for car insurance will also pay for damage for a covered car that is caused as a result of a collision with another vehicle, a vehicle rollover, or collision with an object. Comprehensive car insurance covers a damage resulting from a number of different causes, such as fire, hail, wind, vandalism, flood, hitting an animal, or theft. Uninsured car insurance coverage provides coverage when you are injured in a vehicle accident caused by someone who does not have a sufficient amount of insurance.
We also have experience working with: Car Insurance, Boat Insurance, Home Insurance, Jewelry Insurance, Renters Insurance, Commercial Insurance, Commercial Auto Insurance, Directors & Officers Insurance, Workers Comp Insurance, Group Health Insurance, Dental Insurance, Vision Insurance, Disability Insurance, Life Insurance and Long Term Insurance.